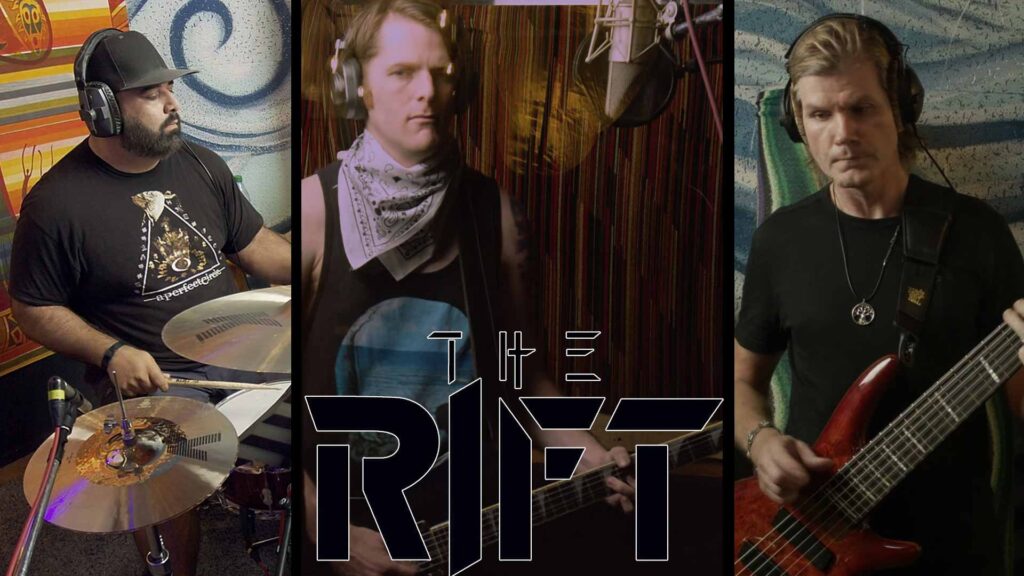 We recently did a shoot with a local 3-piece rock band called The Rift. The band members were great to work with – very accommodating and very nice, who are also very talented musicians.
This job presented a variety of challenges. The venue was a super-cramped recording studio – not designed for video. It was so cramped that we were not able to have the entire band in a single shot but rather had to set up 3 cameras and shoot each member individually. To get the drummer and his drum kit into a single shot, I had to use our widest lens (10mm).
The band performed 6 songs in sequence and we did 2 takes of each set. Overall we spent about 5 hours at the location to set up, do the shoot and then tear down. Then we edited the video from all three cameras and the separately recorded audio and made custom title cards for each song.
Here is a song The Rift did on their Youtube Channel:
The video veracious made for The Rift will premiere at the iVoted Festival on November 8th, 2022. Be sure to check it out! You can also check out the band's website here: theriftofficial.com